Intro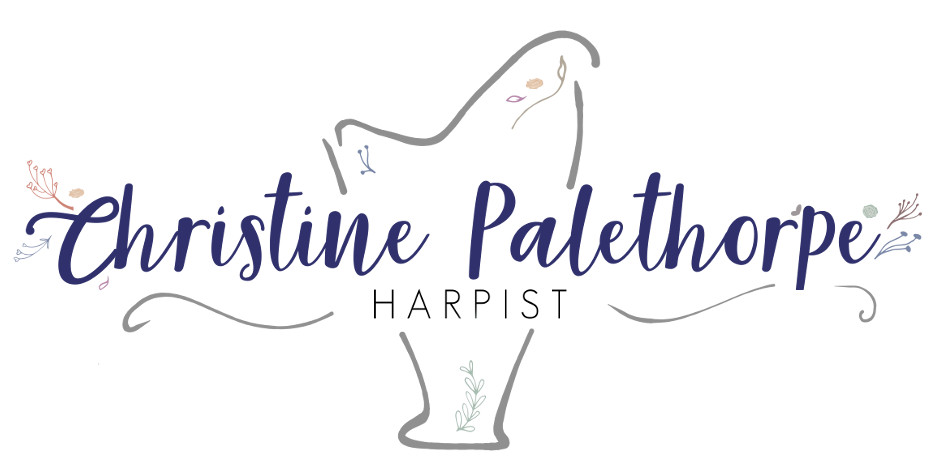 Christine provided the original motivation behind our availability calendar. So it seems particularly pertinent to tell her story.
At least one tedious yet important element of her story which is how she takes bookings.
It's unlikely you'll make a stable living as an independent performer unless you can run a business.
Christine advertises her services and automates her booking process with software.
In addition to being present on the social networks she runs her own website.
Having your own website with domain name and e-mail address are essential for maintaining control.
Through no fault of her own, Christine has been temporarily blocked or had content removed on multiple occasions.
Posting content on social media containing music, even if it is your music, has its risks.
Add to this that Christine has her particular way of doing things. For example how she prices her packages and what services these provide. How she organises her time and manages client demands.
Doing these things the way she wants to do them requires some control. However with control there also comes complication and expense, so there is a balance to be struck.
There are multiple elements of Christine's process where the balance is not being struct, which is where I and DoBu.uk come in.
For now DoBu.uk only handles one or two elements and this may be how it remains. However in this article we shall look at most of the process.
Overview
Customer acquisition with Wordpress
Displaying her availability with DoBu.uk and Google calendar
Taking enquiries with DoBu.uk
Tailoring her packages to each customer
Finalising the contract
Invoicing
Customer acquisition
Social networks
Before we dive into Wordpress it is worth mentioning that Christine is active on social media.
The big three being YouTube, Instagram and Facebook.
She does get enquiries through these and they also funnel people onto her website.
Wordpress
At the time of writing Christine hosts her Wordpress website with Hostinger. She has her own domain name which is christineharp.co.uk.
In the past she wrote her website in raw HTML and CSS, but found this too time consuming.
Wordpress is one of the oldest and most popular website builders. Originally created for blogging, now almost anything is possible in it.
This is partially due to the vast array of themes and plugins available for it.
Mostly Christine uses it to visually organise and write her content.
However she also has a shop which uses the EasyCart plugin. A contract created with Gravity forms and, of course, an availability calendar.
With some exceptions, Google and other search engines don't rate social media content very highly.
So Christine primarily gets exposure to search engines with her Wordpress content.
Wordpress and DoBu.uk
Why display availability?
If you view Christine's front page or contact page. Then you will see her availability calendar.
There are a number of reasons she wants potential clients to see this.
It creates confidence
It sets expectations
It saves time
What the first point means is that when clients see she has bookings, this creates a sense of confidence in her.
It suggests that she is actively accepting work from other clients. That other people have deemed her to be worthy of their wedding.
It shows that she is organised and confident enough to publicly display this information.
In busy months it creates a sense of urgency, so that clients enquire sooner.
Perhaps this increases sales, perhaps it doesn't. At the very least though it results in more planning time.
If a day is not available then potential clients can still equire. However the expectation will be that she probably can't do it.
Some clients also plan their wedding dates based on the availability of their preferred suppliers.
Before displaying her availability publicly people would constantly ask for it.
This is because while most people would not plan their whole wedding around a harpist, they will at least add it into the equation.
How to display availability?
Not including some complications which we shall discuss later in the article, there are three components in displaying Christine's availability.
Wordpress
DoBu.uk
Google calendar
We have a simple plugin for Wordpress which Christine uses to embed the calendar in a page.
Instructions on how to do that are here.
Christine uses Google calendar as part of her organisation. When she has finalised a booking or decides she needs a day off, she creates a calendar event.
She has given DoBu.uk access to her Google calendars and told it to use one of them for her availability.
So when she creates an event DoBu.uk reads what days it covers and marks them as unavailable.
More details on how that works are here.
How to take enquiries?
Presently Christine also uses the DoBu.uk form. When the user has selected their date, this activates the enquire button.
When they click this they are presented with a form requesting some basic information. Including
Venue location
Name
E-mail
Message
After submitting this form DoBu.uk E-mails Christine and the enquirer with each other's details.
Booking
Where automation fails
At this point in the process Christine views the customer's details and makes a decision.
Is this a viable opportunity and if so, does it fit into my usual packages?
The information provided may not be enough to fully make this decision. In fact it probably won't be.
In a significant portion of cases there is enough information to rule out an opportunity. However further discussion is usually required to go ahead.
She may need to contact the venue and research the client's choice of music. Possibly she will have to price in extra costs.
For some clients she arranges an in person meeting before finalising the package.
Fully automating this risks being committed to something bad or impossible.
Any savings from the automation would be lost again. Not to mention that people like human interaction when the situation calls for it.
Unlike some scheduling software DoBu.uk allows for an open ended process.
Booking with Gravity Forms
Once Christine has tailored a package to the customer's needs. She provides them with a quote and a contract.
The contract is a form created with Gravity forms Wordpress plugin. This is embedded on her website, but is not advertised publicly.
When they submit the contract this kicks off a series of events with Zapier, Google Sheets, Google calendar and eventually DoBu.uk.
Zapier is an automation tool which hooks together other services. Christine uses it to populate a spreadsheet with all of the contract data and to create a Google calendar entry.
Christine uses the spreadsheet to create an invoice and DoBu.uk will use the calendar entry to update its availability.
This last step is a bit convoluted, but allows her to retain control.